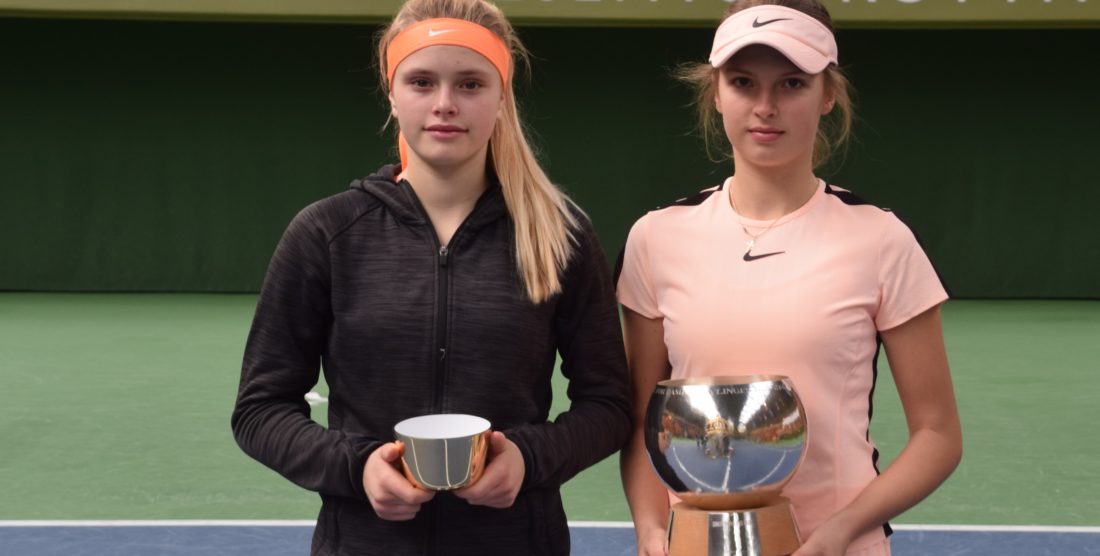 One year young
The winner of Drottningens Pris one year young. Linda Fruhvirtova won the Drottningens Pris singles final with relative ease against her sparring partner and countrywoman Barbora Palicova in straight sets 6-1, 6-4.
Fruhvirtova is currently one of the worlds most talked about tennis juniors. She's won most of the tournaments that she's ever competed in and was able to keep her nerves in check during the final.
It was clear that something was off with Palicova, as she wasn't playing as confidently on the centre court as she had been previously in the tournament.
Linda immediately put Palicova under heavy pressure and, despite several foot-faults and a few double-faults, she looked composed and focused. Leading 5-2 in second set it appeared as though Palicova was about to make her come back. However, it was not to be as Linda stepped up even further and displayed her truly remarkable level.
– Seeing world class junior tennis like this played at our traditional centre court here at the Kungl. Tennishall fills me with joy. Keep an eye on Linda Fruhvirtova from the Czech Republic, I strongly doubt that this will be the last we hear of her, Tournament Director Joe Beaton comments.