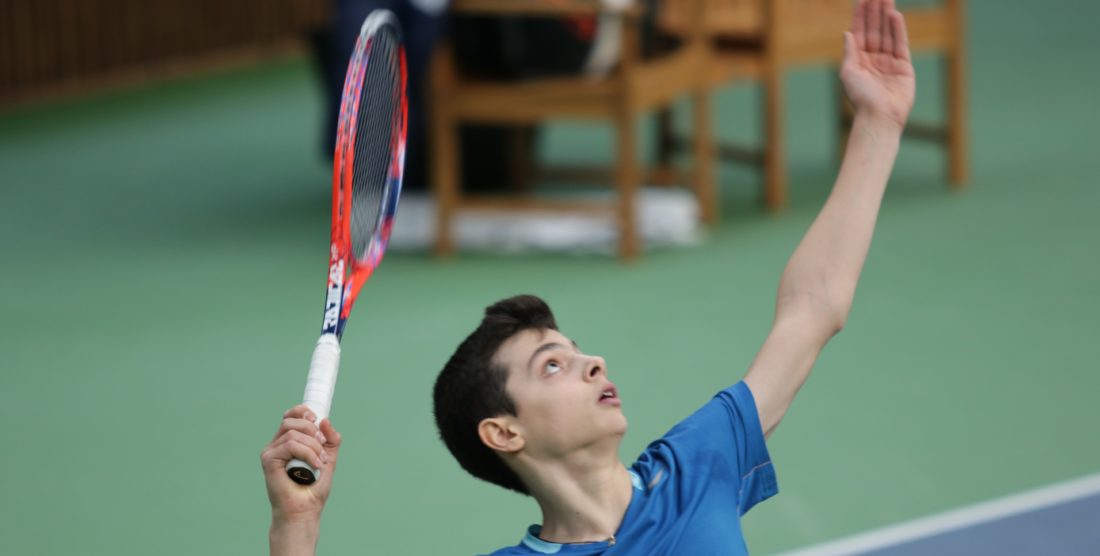 The throne to Russia
Russia reclaims the throne. While Artur Kukasian (RUS) initially had a rough start here at Kungens Kanna, he ultimately proved himself as the strongest player. For every match that he played he would slightly raise his level, culminating in the grand finals where he displayed a great performance against the Belgian Alexander Blockx.
The centre court at the Kungl. Tennishall is especially fast this year, a fact that seemed to benefit the hard-hitting Russian. Alexander Blockx also impressed, and he managed to fight back with his smart angles and high tempo. The Belgian came back from 1-4 to 6-5 with own serve, but the set ended in a tiebreak. It is worth noting that this is Blockx's fourth match in a row with a tiebreak in the first set.
With nerves of steel, Kukasian claimed the tiebreak-game. The second set was a constant back and forth with a slight advantage to Blockx, all up until the last game when Kukasian remarkably clawed himself back to take the win, 7-6, 7-5. With Artur's win, Russia adds another Kungens Kanna title to their impressive to their collection.
– Extraordinary tennis in the boys final, once again. We hope to see Alexander Blockx again next year, as he, like the winner of Drottningens Pris, is a year younger, Tournament Director Joe Beaton comments.